We Know Real Estate.
Request our complete guides, free! You'll receive top down picture of nearly everything you need to consider as a real estate buyer or seller in any market. Get more informed by requesting our guides below!
Learn more about
Top 10 things you need to know before selling your home, including tips for low cost improvements for a better selling price
Discover how you know when it is right to make that repair, and knowing when and how to invest in your house
A complete step by step breakdown of real world facts VS real estate reality TV shows, comparing and contrasting the differences
The Seven Steps to Owning a Home, and how to maximize the success of your transaction every step of the way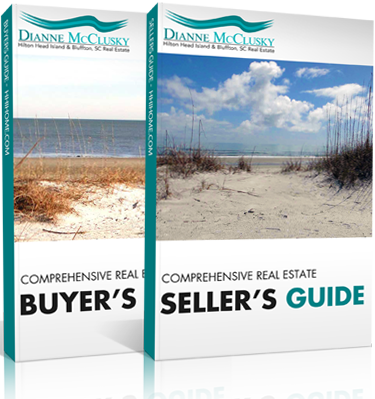 Download the guides below or ask a question and we'll answer promptly!
Contact Our Team
SEE WHAT OTHERS ARE SAYING
Getting Home Ready to Sell--Thank You
"I wanted to thank you for all your help to get the home ready for sale and then actively working to show and sell it.  I felt very confident that I had a great team and appreciated all you did especially with me being out of town.  I would highly recommend you.  I really felt you were helping me to make good, smart decisions just as you would make for yourself.  I trusted your experience and expertise.  Thank you again."  Wendy & Mike Murray  (Moss Creek owners)
Wendy and Mike Murray
,
Moss Creek
Beach & Tennis Villa
We are so HAPPY with our Hilton Head Tennis Villa.  Owner services is Great.  We thank God you helped us pick out the right condo.  Debbie, Mike and Kenny Banach
Dianne is the answer to your Real Estate needs
Dianne is the answer to your Real Estate needs. Dianne is professional, knowledgeable, honest and most of all patient! She reads her clients well and only suggests the best properties. We will use Dianne the next time we buy or sell!!
Galm Family
,
Hilton Head, SC